We all hear, make sure you are saving money.
That is great advice and I agree with it, but what about when you are on a tight budget?
When you barely have money to pay rent and keep the lights on, what do you do to get ahead? In my life, I have had moments where the money was great and where the money was tight and during both times I learned some valuable lessons.
I have 5 KEY ways to save money on a tight budget that I want to share with you today. I hope you can learn from them and even apply a few of them.
*This post may contain affiliate links. Disclosure here.
5 Ways to Save Money on a Tight Budget
1. Know where your money is going
These days with credit cards, debit cards and electronic payments it is easy to spend money.
Even Amazon makes it easier with one click, buy it and have it at your house in two days.  Yes, it is easy to spend it, but do you know where it all is going? If you don't know where your money is going or being spent then you can't evaluate it.
So my first tip is to track your spend and know where it is going, like my Starbucks coffees cost me $200 a month or my cable is $150. Once you know where it is going you can then make a plan.
Bonus tip:
If you do a lot of online shopping, an app like Paribus is a must have.
What this app does, it provides automatic refunds when there is a price drop to a product you have bought.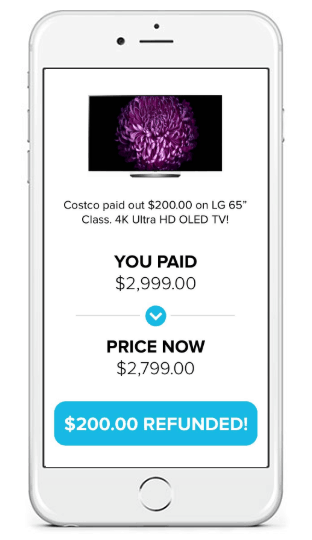 Once you sign up with Paribus, and connect with your email, it detects online receipts and to products, you have purchased in the past to offer you a refund.
Paribus is a Capital One owned legitimate company and you can read the full review here.
2. Evaluate the money spent on food
Food is typically one-fourth to one-third of household spending.
Due to it being a larger chunk of our monthly spends if we can change it, it can have a real impact.
One way to save is by reducing the number of times you eat out – here are 9 ways to do it!
If that's a pleasure of yours, then find a way to limit it to once a week with a certain spend limit. One quick way to save when eating out is to only drink water and to share a meal when you can as portions are large in most cases.
If you already limit eating out then make the grocery store sales work for you. Stock up when items you buy are cheap. last longer or something you can freeze.
When you evaluate the money you spend on food, it is such a BIG way to save money on a tight budget.
Bonus tip:
If you chose to eat out because you are lost for meal prep ideas, I highly recommend this $7 meal plan. That's right, for just $7 a month on their annual plan you get a variety of meal plans delivered to your inbox each week.
Here's why I love this budget-friendly meal plan.
15-minute meals.
Recipes include traditional, slow cooker, wholesome, no sugar. no flour and dessert.
Get one month worth of meal planning- so you can plan weeks in advance.
Suitable for small and Large families
Freezer Meals.
Color-coded shopping lists, printable recipes, and menus.
Also, includes instant pot recipes.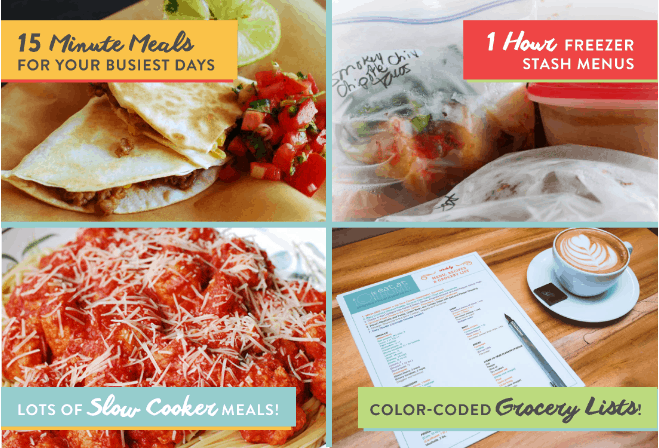 3. Borrow from friends and family
First, let me say I am not talking about asking your friends or family for money, but borrowing things instead.
These days we have a tendency to buy things even when we will only use them once or twice.
Maybe you are needing to do some yard work and need a shovel or a hedge trimmer. Both of these items you probably know someone that has them, so you can ask to borrow them.
You will be surprised as most will be glad to so they aren't just sitting in their garage. Just make sure whatever you borrow you return in as good if not better shape than you received it. This can even apply to catching rides to work, carpool with a co-worker instead of buying a car and having a payment.
Bonus tip:
Have you tried the no spend challenge? This is a great way to swap spending and start saving.
4. Reward yourself
Many times our financial goals will take time and when money is tight it seems like it will be years before we make progress.
Instead of waiting until the end, find goals that you can celebrate. Maybe you are changing to eating at home and if you do it for two months you allow yourself to eat out for under $20. Or you set the goal to borrow things from friends and family and after you do that 10 times instead of buying it, you allow yourself a reward of a new outfit.
Just remember that treating yourself doesn't mean you spend all that you have saved. This way you have little successes with little rewards along the way. These make the goals more achievable and enjoyable.
Pro-tip:
When you decide to treat yourself, make sure you use cashback sites for your online shopping. Two of the best ones I recommend are Swagbucks and Ebates (get a $10 bonus here). Both are free and the most popular cashback sites that allow you to shop with Amazon, Walmart, Groupon and thousand other retailers.
5. Find a Side Hustle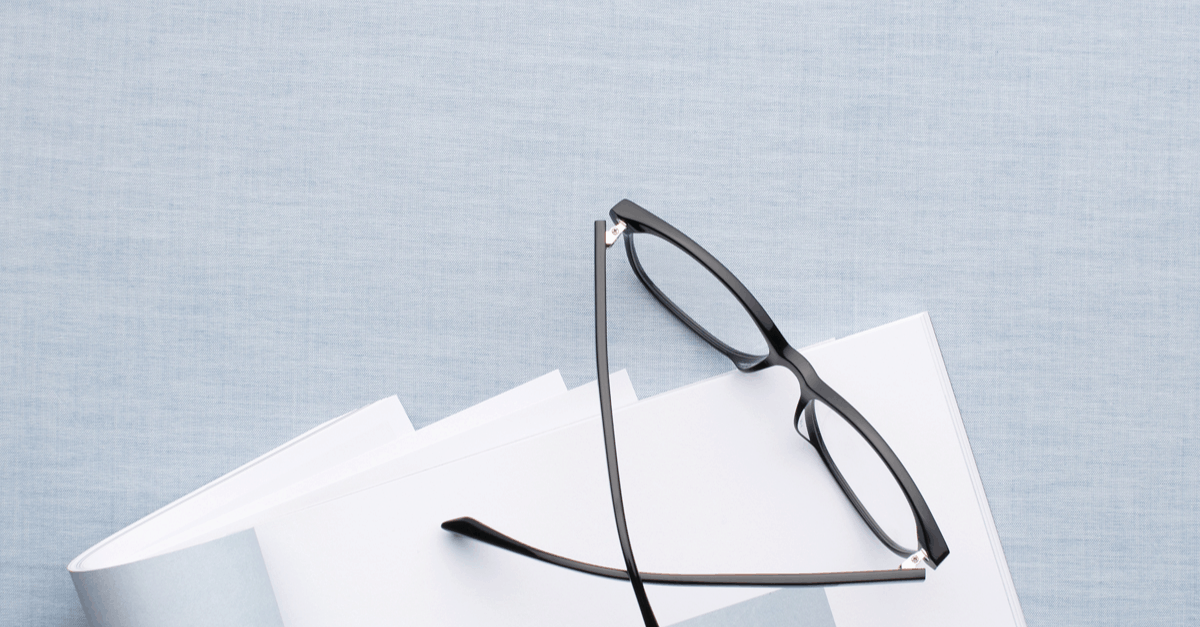 Let's be real, when money is tight sometimes we just have to put in some extra time to earn a little.
Side hustles are abundant these days. Have a good car, then be an Uber, Lyft or food delivery driver a couple of hours a week.
Have a passion like crafting, sewing or another talent that you can make and sell, then do it.
Many people I know once a month make huge batches of cookies and sell them via Facebook groups. I know some people that work a few extra hours a week helping with social media or writing content while at home. The side hustles are there you just have to find one that will work for you.
Bonus tip:
Here is a long list of side hustles that have the potential to make you a full-time income from home. If you are looking for a more easy way to earn extra cash in your spare time this one is the best.
I hope you are able to put to use some of these ways to save money. Once you find that wiggle room, remember what got you there and work to keep that margin there. Nothing worse than building yourself some capacity, and losing it due to an unneeded big purchase.
Related posts you may like:
Guest blogger:
David writes at DadLifeLessons.com and is on dad journey with 4 kids and an amazing wife. He writes about Funny Lessons, Money, Dad Life, Tech and even meals.
Click to image to pin!