*This post may contain affiliate links. Please read the full disclosure here. 
Are you looking for some fun and easy careers that pay well?
While a well paying career can be demanding and time-consuming, it is important to find a flexible job that you enjoy.
Unfortunately, many careers that pay well and are enjoyable require some sort of prior education or knowledge. Combine that with the cost of education, and finding a good job off the bat can be tricky.
It can be even more difficult to find a career that has it all- enjoyable, well-paying, and easy to start.
Luckily, there are several careers that do meet all of that criteria, and just might be what you're looking for in your ideal career.
Let's discuss 35 fun jobs well paid careers, to find the best fit for you!
Easy Careers that Pay Well Without a Degree
1. Create and Sell Digital Stickers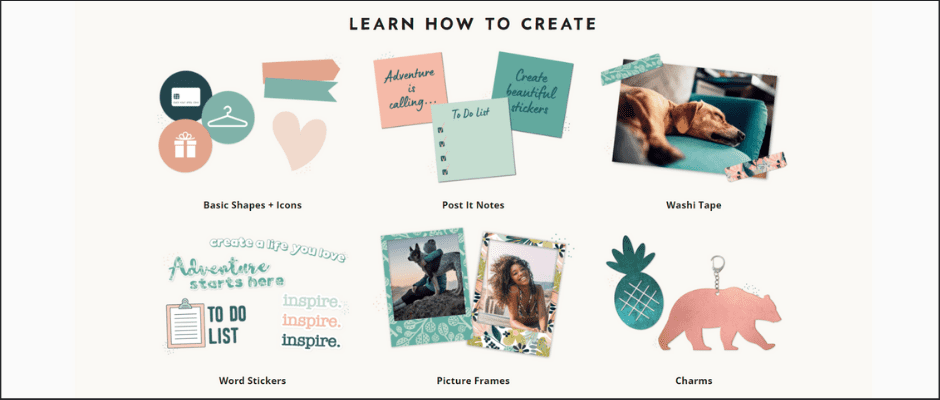 Yes, selling digital stickers is one of the coolest online jobs that pay well.
In this day and age where digital planners have become so popular, digital stickers have also become a trend. Digital planner users, buy digital stickers to customise their planners according to their choice.
You don't need to be an artist to create and sell digital stickers online.
Michelle made over $7,000 in 6 months, selling digital stickers on her Etsy store.
According to Michelle, you do not need to be artistic to create these stickers. Read our full interview with Michelle, where she explains how you can start this business at home with just a laptop.
You can also check out her online course for beginners where she teaches everything you need to know about creating and selling digital stickers online.
2. Sell Printables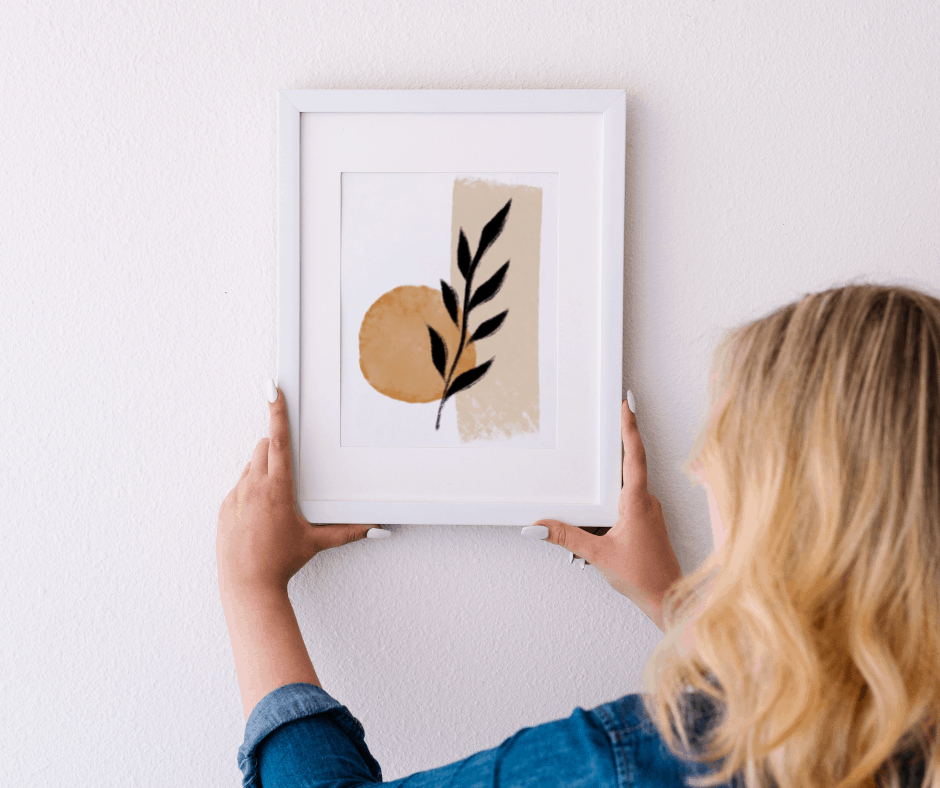 If you like the idea of selling digital stickers, another option to consider is selling printables online. While stickers require you to create shapes and clip arts, printables are basically digital downloads.
This can be worksheets, beautiful wall art designs or inspirational quotes.
Selling printables is one of the best fun jobs that pays well without a degree. A passive income idea that does not require you to worry about stocking products or shipping them.
Since they are all digital downloads, once you add your product to your store, customers can get instant access to your printable.
Here are a few fun printables you can sell;
Inspirational quotes
Scripture cards
Bible verse wall art
Activity sheets – kids mazes, handwriting sheets, word search, crosswords
Greeting cards
Birthday/Wedding invitations
Wall art
Posters
Zodiac sign printables
Planners – daily/weekly
Weight loss trackers
Check out this post to learn how to create and sell these printables online.
3. Edit Wedding Photos
In my opinion, remote photo editing, is one of the best easy careers that pay well. Freelance photo editors can earn over $75,000 for completing basic edits.
This is a little known fun job that pays well and you can do from any part of the world. All you need is a laptop and an understanding of photo editing.
This free online training is one of the best for beginners, that has been created by Katie, a freelance professional photo editor who earns between $275-$375 per edit job and completes between 10-40 editing jobs per month.
Read our full interview with Katie here as she explains how anyone who has an interest in this field, can pursue a career as an online photo editor.
4. Swagbucks – Fun Jobs for teens
Swagbucks is a fun app that lets you complete little tasks to score points that are redeemable for PayPal gift cards.
Once you sign up with Swagbucks you get access to you very own dashboard filled with short tasks.
These tasks include;
Watching videos
Completing daily surveys
Refer friends and family to earn points
Use the Swagbucks search engine to surf the internet for additional points
Use the Discover feature to get points for free trials
Check out the full list of ways to earn money with Swagbucks.
5. Proofread Blogs and Books
If you love reading, you might love a career as a fiction book proofreader.
A job as a proofreader involves reading through manuscripts to detect any errors with grammar or mechanics.
Many proofreaders work part-time hours and end up making a full-time income. Take a look at this free online video workshop, that you can take as an introduction to proofreading, to help you get started and gain experience in the field.
This is a fun job for grammar nerds and it pays well – up to $40,000 per year.
6. Illustrator
For those who enjoy drawing, illustrating is a fun job that pays well.
As an illustrator you'll complete the artwork for books, magazines, and even media.
No degree is specifically required, although graphic design experience is preferred.
You will need artistic talent and a good portfolio to land some work. The average salary for an illustrator is $57,000.
Read our interview with Angela, a freelance who earn $4,000 a month as an illustrator. She illustrates beautiful invites, couple portraits, greeting cards and even e-book covers for small business owners.
7. Travel Agent
If you're like most people, you love traveling and wish you could do it more often.
Well, what if it was part of your career? Travel Agents get paid to help people book amazing vacations and earn their salary by doing just that.
---
Get $5 for signing up with Swagbucks:
Make extra money by browsing the web, watching videos, playing online games and testing new products - clothing, food, cosmetics and more! Its free to join. Sign up for your chance to
get a $5 Swagbucks bonus.
---
There is no degree required to start out, but you will need to take a Travel Agent Proficiency Test to take basic knowledge. The cost of the test is only $95, so it is fairly reasonable to start out.
8. Virtual Assistant
If creating spreadsheets and making newsletters sounds like a day of fun for you, becoming a virtual assistant might be right up your alley. This career functions like an office employee or secretary.
As a virtual assistant, you can work from home and set your own hours. Pay depends on experience, but once you gain experience, you can expect to make a full-time income.
9. Dog Walker
If you're someone who loves pets, becoming a dog walker may be a perfect path for you.
Being a dog walker means that you get to hang out with furry friends all day, and you can set your own schedule.
You can connect with clients easily on Rover.com, and make up to $1000 a month based on your availability.
The website does all of the work to connect dog walkers with dog owners, so you just need to take care of the schedule.
Related: Make money selling dog treats online
10. Pinecone Research
Become an influencer and join Pinecone Research to be the first to test emerging products before they hit the market.
Each completed product survey pays $3 with points that can be redeemable for gift cards. While this is a fun job, it can only make you a few dollars not like the other jobs on this list that pay well.
Pinecone Research has a free registration and you can join right here.
11. Flight Attendant
If traveling for a career sounds ideal to you, becoming a flight attendant might be another good option.
Being a flight attendant, you'll get to travel for work, serve passengers, and enjoy the experience of flying daily.
Demand for this job is expected to skyrocket as more and more people are looking to travel. Pay is fairly good too, considering that no degree is needed and you consistently get to travel for work.
12. Event Planner
If you love planning parties, becoming an event planner could be the perfect role for you.
This career involves meetings, celebrations, conferences, etc and organizing all of the event details.
If you are good at navigating moving parts and organizing, this could be the ideal job for you. No degree is required necessarily, but it is recommended to have some experience in the field.
13. Personal Shopper
If shopping is your favourite past-time, this is just the career for you!
In this role, you basically get paid to shop for other people. Celebrities or busy professionals pay personal shoppers to complete their shopping for them due to having little time.
Most personal shoppers make around $30,000 a year, but some with more experience or higher profile clients have reported making six figures.
14. Supercar Driving Instructor
If you have a need for speed and love luxury cars, this could be the job for you. Luxury car owners pay experts to teach them how to drive their cars effectively.
This career is great for an adrenaline rush, and the highest earning instructor earned $120,000 annually.
Related posts: 16 driving jobs paying up to $50 an hour
15. Professional Video Game Player
If you have a strong love of video games, why not play them for a living? As a professional video game player, you can play in front of audiences and on streams for a living.
Salaries vary based on level of success, but some gamers report making up to $100,000 in prize money.
Related post: Make money playing games
16. Voice Actor
If you've always dreamed of becoming an actor/actress or doing voiceovers, this could be the perfect fit for you. Voice actors can narrate audiobooks, do voice tracks, or voiceover animated characters.
This is a fun job for many, which is why it is listed as being one of 30 fun jobs that pay well.
The pay is fairly good and depending on experience can range from $300-$500 an hour.
17. Freelance Photographer
If you love taking pictures, you may want to consider taking up freelance photography. You can book sessions with clients for various occasions or locations.
Median salary is $180,000 but it can be difficult to get started as you build your business and begin networking and making a profit from your work.
18. Makeup Artist
For those who have a love of makeup and beauty, becoming a makeup artist may be right up your alley. Makeup artists can work in a variety of settings with cinema, live theatre, tutorial artist, or for professional events.
The highest earning makeup artists can make up to $150,000 per year, while median earners make up to approximately $100,000 yearly.
19. Disc Jockey (DJ)
For people who have a love for music, becoming a DJ is the perfect job. DJs can play at weddings, night clubs, parties, or other events.
Average pay is a wide range, but it can vary from $45,000-$200,000 per year based on gigs and skill level.
20. Choreographer
If you love to dance, you might want to consider choreography. Choreographers create dance routines and lead rehearsals. Most start out as dancers themselves and move up in the ranks.
No formal education is required, although some pursue it by choice to compliment their skills. Average pay ranges between $50,000 and $100,000 based on experience.
21. Teacher's Aide
For those who love working with children, becoming a teacher's aide might be your dream career. As a teacher's aide, you'll work alongside the teacher to help carryout activities and keep things running smoothly.
No education is required, but experience working with children is a plus. Average salary is $30,000 yearly, although this can vary by location and level of experience.
22. Cosmetologist
If all things beauty interest you, Cosmetology may be the route to go! As a cosmetologist, you'll help your clients to look and feel their best through your unique skills.
No degree is required, but you will need to log 1500 hours in a registered cosmetology school and be licensed. Pay is low to begin, but can grow greatly with experience.
23. Dog Groomer
If you have combined interests in animals and cosmetology, you should look into dog grooming. This career involves cleaning, brushing, and styling dogs for their owners.
No degree is needed, but experience is recommended. This career path has many options, including working at a pet salon, veterinary office, or opening your own business.
24. Chef
If you have a love for cooking and learning new recipes, why not consider becoming a chef! Being a professional chef entails creating and cooking meals at various types of restaurants or events.
There is no specific education required, although you will need to gain experience and specific skills. The average salary is $48,000 but this can vary due to location and skill level.
Related post: Money making ideas for food lovers
25. Artist
If you love art and being creative, you should consider engaging your talents and interests professionally.
Although it can be harder to get started out as an artist, it will be worthwhile if it is your true passion.
No prior experience is needed, as you will gain experience as you go along. Many artists work with a variety of tools and mediums, so you can experiment and find what works for you.
26. Personal Grocery Shopper
If you are someone who loves lists and buying groceries, becoming a personal grocery shopper could be just the career for you.
In this role, you will bag and/or deliver groceries based on customers' list.
Pay varies by location, but as a personal grocery shopper, you get to keep 100% of tips. The most popular company to work for in this role is Instacart.
27. Writer
For those who have a love or writing, pursuing this professionally is a great options. There are a multitude of options for beginning your writing career including books, articles, blogs, etc.
You don't need a degree, but you should have some sort of experience or portfolio.
The average pay is about $60,000, although it may differ depending on your content area and success.
Related post: 6 tips that makes Holly Johnson $200,000/year as a freelance writer
28. Bookkeeper
If you are someone who enjoys crunching numbers, consider going into the field of bookkeeping. As a bookkeeper, you will keep track of finances for clients or companies.
You don't need a degree necessarily, but you will need good computer and math skills. The average pay for freelance bookkeepers are $60 an hour.
Related post: How these stay at home parents are making $6,000-$8,000/month as a virtual bookkeeper
29. Media Equipment Manager
If you're interested in media and like managing equipment, you may want to give this position a try.
As a media equipment manager you will organize equipment such as cameras, sound machines, etc.
You don't need a degree, but you will need some on the job training. There is a lot of potential for career advancement and the average salary is $59,000.
30. Real Estate Agent
If you love touring and exploring new houses, you may enjoy a career as a real estate agent. In this field, you will be working with clients to buy and sell homes.
This is a popular job for many, which is why it is listed as being one of 30 fun jobs that pay well. A high school diploma and state license is required, and the median salary is $50,000.
Related post: Become a Real Estate virtual assistant
31. Sales Representative
For those who enjoy talking to people and supporting products, becoming a sales rep could be an ideal role. In this career, you'll work with companies to sell products through a variety of methods.
No experience is needed, but you will gain experience as you go. The average salary is $52,000.
32. Online Advertising Marketer
If you enjoy graphic design, a career in online marketing could be a good fit. In this job, you'll create online ads and campaigns to promote products online.
No degree is needed, but you should develop a portfolio of your work. The average salary is $127,000.
33. Postmaster
For those who enjoy getting snail mail or sorting, working as a postmaster may be a great fit. Postmasters ensure that the post office is running smoothly by serving customers and distributing mail.
No degree is needed, and the average salary is $78,000.
34. Product Reviewer
For someone who enjoys sharing feedback on products, you just might be able to make a career out of it.
In this role, you can make commission from companies by reviewing their products after testing them out.
No education is specifically required, and the average salary range is $20,000-$95,000.
Related: 18 Companies giving free products for reviews
35. Online Typing Jobs
If you are someone who enjoys typing or taking notes, this could be a great career for you. This career involves listening to files or dictations and typing them out.
No education is needed, and there are different types of online typing jobs available.
Related post: 20 Online transcription jobs
Common FAQ's on Easy Careers that Pay Well
What jobs pay well but are fun?
Proofreading can be considered one of the best fun jobs that pay well, without a degree.
With the increase in digital content, proofreaders are in-demand. If you have the knack to correct spelling and grammar mistakes, you have the potential to earn up to $40,000/year.
To become an online proofreader as a beginner with no experience, you can check out this free video workshop.
How can I make 100k without a degree?
If you are looking for a career change, nothing beats learning a new skill. With Skillshare, you can choose from thousands of online classes and choose your dream career – one that can potentially make 100k without a degree.
Here is a free Skillshare trial, if you want to check it out.
What job makes the most money with the least education?
Bookkeeping can be considered one of the highest paying online careers with many earning over $10,000 a month, freelancing from home. Unlike an accountant, bookkeeping does not require a degree.
A relevant online training such as this one, will help you become an online bookkeeper in less than 3 months.
What is the easiest high paying job?
Pet sitting can be considered one of the easiest high paying job. If you are a pet lover, you get to enjoy the company of these pets and make money at the same time.
What are some easy careers that pay well?
Apart from the list of careers mentioned in this post, here are some other easy careers and online business ideas that are worth checking out.