*This post may contain affiliate links. Please read the full disclosure here.
The internet is filled with ideas on how to make money as a teen. We have narrowed down the list with some of the best legit online jobs for teens to try out this year.
Jobs Online for Teens
If you are in search of online jobs for teens, you will be surprised how many legit options there are.
The truth is, there are a ton of different ways teenagers are making money from home.
And today we are going to concentrate on jobs for teenagers online, that do not require prior work experience.
So if you are wondering how to make money as a teenager, we are going to take you through a long list of flexible work ideas.
This also includes relevant links to part-time jobs for teenagers. So if you find something that interests you – go ahead and apply below.
Also included are low-cost creative business ideas that you can start on the side to make passive income.
Most of these online jobs for teens are suitable for 15 or 16 years old and above.
We also have a few small gigs that are great for 13 and 14-year-olds to earn some cash.
How to Make Money for Teenagers
Let us now take a look at some online jobs for teens at home, that can be done part-time.
1. Make Money Online as a Teenager
If you are looking for easy ways for teens to make money online – try this!
Swagbucks is a free online service that pays in PayPal cash or gift cards to complete little tasks, like watching videos, taking surveys or playing games.
You can use Swagbucks on the go with their mobile app or log in through your desktop/tablet.
Age eligibility: 13 years and ever
Once you sign up for free and verify your email, you will get access to your own dashboard that allows you to participate in various money earning activities. Here are some ways to earn with Swagbucks:
Complete daily polls
Search the web using the Swagbucks browser
Daily surveys
Get your $5 bonus when you sign up here with Swagbucks.

Related:
2. Write Reviews for Cash
If you like to give feedback on music and clothing, you can join SliceThePie.
They pay you to write reviews on new songs, fashion items, accessories and commercials before they are released.
This helps artists, record labels and brands with constructive feedback to improvise.
SlicethePie pay cash for every review you leave. All earnings are sent to your PayPal account once you reach a minimum of $10.
3. Make money blogging
Just like starting a YouTube channel, anyone can start a blog to make money.
There's no need to travel to work, or attend phone calls – you get to work at the comfort of your home.
There are many teens making money on the internet with a blog or a YouTube channel.
Here are some helpful links to help begin;
How to start your own blog: a step-by-step guide
2 High Paying affiliate programs for bloggers
How beginner bloggers are making money
4. How to make money as a 16-year-old
Age eligibility: 16 years and over
If you are interested in taking surveys on your phone, you can try Survey Junkie.
One of the highest players in the market that pays users up to $45 a survey.
You don't often get high paying surveys, but on average you can expect to earn $2-$4 per survey.
Survey Junkie's minimum age group to participate is 16 years and over.
You can sign up here to get started. Surveys will be sent by email, or you can log in to your dashboard start earning.
5. Jobs for a 13 year old
While Swagbucks is a fun way to make money as a 13-year-old. Another site to try out is Boostapal.
With Boostapal, you earn a dollar amount each time a "booster" shops at a select Boostapal retailer.
Here is a screenshot from the Boostapal website to explain this.

Once you join Boostapal for free, you can invite Boosters = parents, older siblings, aunts and uncles to join (free to join).
Every time they shop from the Booster mall (1,500+ retailers) you get a dollar amount for the qualifying transaction.
6. How to make money as a 17-year-old
Join over 2 million members using Opinion Outpost to make money online.
---
Get $5 for signing up with Swagbucks:
Make extra money by watching videos, playing games on your phone and test new products - clothing, food, cosmetics and more! Its free to join. Get your
$5 Swagbucks bonus here.
---
There are a variety of opportunities ranging from product testing, surveys and even just watching ads.
In return, you will be paid PayPal cash, Visa or Amazon gifts cards.
7. Get paid to read emails
InboxDollars is an online rewards site that rewards its users with cash for completing a variety of online activities.
This includes searching the web, playing games, completing surveys and watching videos.
Another opportunity to earn with Inbox Dollars is to earn money reading emails.
8. Sell digital stickers
Looking for a creative online business idea?
If you enjoy creating art on phone apps or the desktop, you can start selling digital stickers online.
These are nothing but online files of shapes, clip art or washi tapes for those that use digital planners. Check out this course that will teach you all about this side hustle from scratch.
9. Online customer service roles
While many of us prefer to contact customer service representatives over the phone, quick and simple queries can be handled immediately through an online chat.
It's the most convenient way these days for customers to get instant help about a product or service.
Check out these online chat assistant jobs that hire remote workers. The basic rate of pay is usually $10-$12 an hour.
10. Learn a new skill
Remote learning is a convenient way to upgrade your skills. New skills mean, new opportunities to make money.
There are many online platforms like Problogger, Freelancer and Fiverr, that offer you opportunities to make money selling your service.
Here are some examples: Content writing, logo making, graphic designing, illustration, social media management and more.
If you are not sure what skill set would be right for you, check out Skillshare. Here is a limited time Skillshare free trial coupon link that gives you access to thousands of online courses – choose one or try them all out!
11. Make Money on Your Phone
An easy way for teens to make money online is by uploading photos of shopping receipts (yes, its that easy!).
That's right, did you know you can get rewarded with your shopping receipts?
We are not talking about cashback apps.
We are talking about taking pictures of any grocery receipts in the US and uploading it on the free Fetch Rewards phone app. in exchange for gift cards from popular retailers like Target, Starbucks, Walmart, Amazon and more.
If you have shopping receipts that are no older than 14 days from the date of purchase you can upload them on the app.
They allow you to scan up to 14 receipts a week, which is still plenty.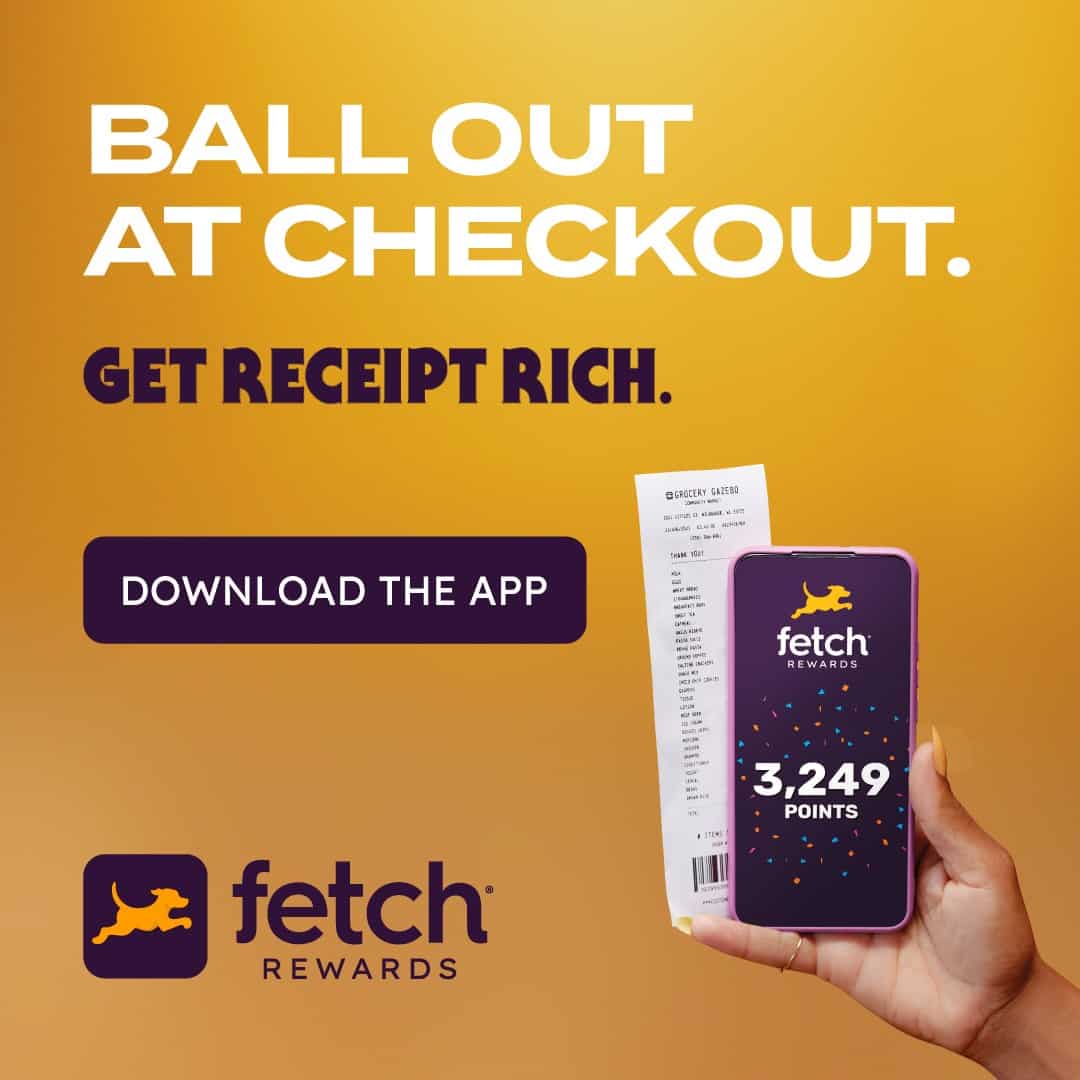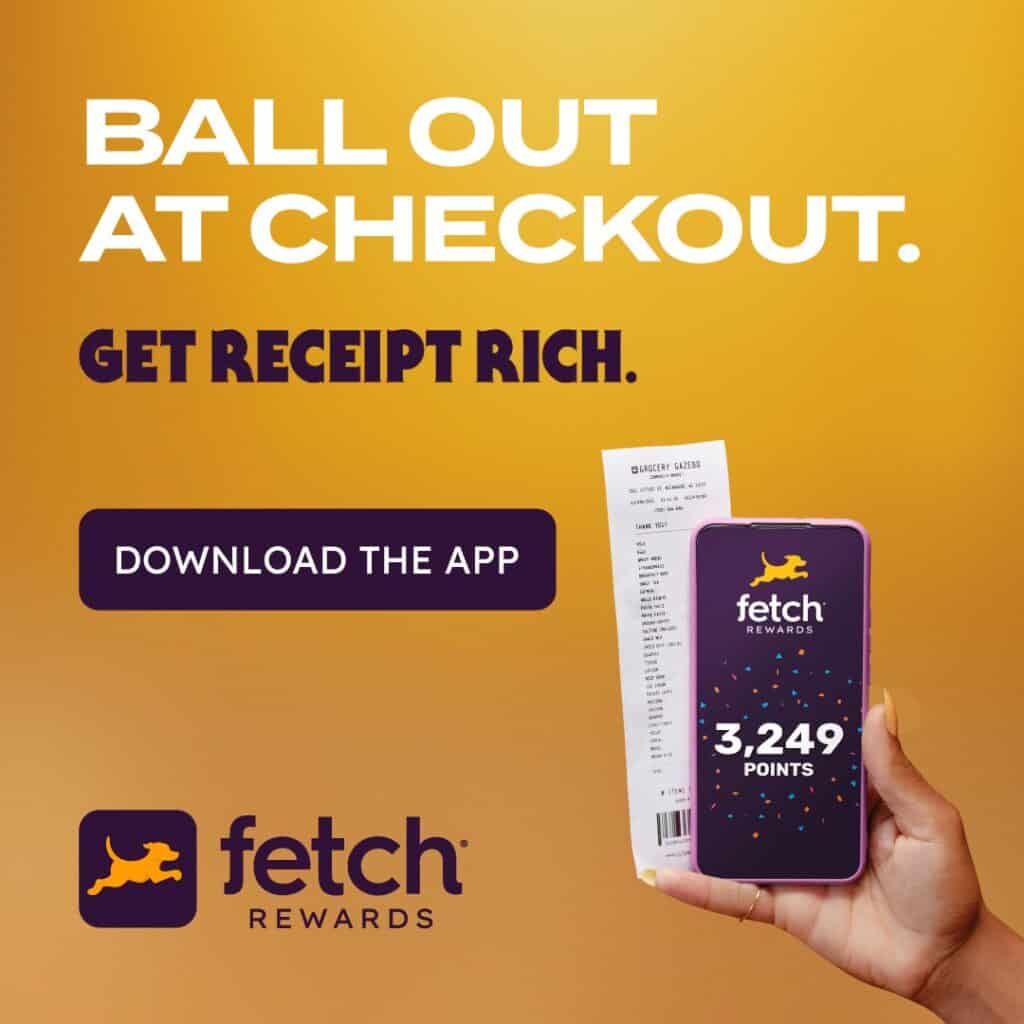 12. Bake and Sell dog treats on Etsy
How would you like to bake and sell dog treats online for an extra $1,000/month? Kristin Larsen had been successfully selling dog treats from home, using her own recipes.
She sold her dog treats on her Etsy store – do keep in mind that you will need to be 18 years and over to open your own store.
Check out my full interview with Kristin here.
13. Business Ideas for Teens
If starting your own online business is something that interests you, here are some options to choose from;
14. Type Caption for Videos
These are jobs that pay you to type out captions for videos.
Earning potential is between $500-$1,500 a month, so if you are looking for a little extra cash, this is a good one to consider. Check out this post on how to find captioning jobs from home.
15. Translate Subtitles
If have a good command of a foreign language, you can earn to translate subtitles at Rev.
The job involves converting an English video into Spanish, German, French, Italian, Hindi and a few other languages.
16. Illustrator jobs
Another one for the creative mind – illustration. As an illustrator, you can work online creative beautiful invites, postcards, portraits or even creative business cards.
Angela, an online freelancer earns over $4,000/month doing this.
17. Write for Magazines
If you are wondering how to make money fast as a teenager – here are over 30 websites that pay you to write per article.
18. Get Paid to Submit Poetry
Check out these websites that pay you to submit poetry;
19. Assist in Online Research
There are certain online research companies that will pay you to help them with their research.
As a participant, you will provide feedback on a subject of your interest.
These are high paying gigs where you can earn up to $300 per study which is usually a couple of hours.
You also have the option of choosing lower-paying work where you'd get $50 for 30-40minutes of your time.
Here are two such online research companies with a full explanation of how they work;
20. Virtual assistant jobs
Virtual assistants are in-demand as the whole world seems to have made the shift to remote work lifestyle after the recent pandemic.
Working as a VA will involve performing admin tasks like sending and receiving emails, customer service or chat assistance, managing daily work schedule appointments and more.
You can choose what sort of VA job would suit you and specialize in that field.
This way you will be considered an expert in that field and gain more opportunity.
Beginner virtual assistants can earn between $12-$18 an hour and it goes up with experience.
For teens who want to make money online, you can choose to work as a VA either part-time or scale it to a full-time business.
Check out these 18 companies that hire virtual assistants.
Part-time jobs for teens without experience
21. Jobs For Teenagers
Similar to Indeed, Zip Recruiter and other job directories that post jobs online, there are a few job sites that offer teenager jobs.
Below are a couple of site that regularly post online jobs for teens.
The first one is AppJobs, which connect job seekers with job providers to find the best suitable job in your location.
AppJobs is available in 40 different countries and in 12 different languages.
The second is another similar job directory that provides part-time jobs for teens without experience called Snagajob.
It's free to join and you can browse millions of job opportunities ranging from cashier, grocery store clerk and other customer service jobs suitable for teens.
22. Get paid to walk
If you are into fitness or simply enjoy walking, you can install the Sweatcoin app on your phone to earn rewards.
You earn coins called Sweatcoins for the steps you make when walking, or jogging. These coins can be converted into cash or rewards.
23. Door dash
If you are 18 years and over, own a car and a valid driving license you can deliver hot food with DoorDash. The job involves collecting food at restaurants near you and delivering it to customers in the US.
DoorDash drivers get paid weekly by direct deposit.
Some simple yet easy ways to make extra money as a teen;
24. Run errands
25. Work in retail
26. Ticket seller at movie theatres
27. Weekend jobs
28. Supermarket checkout jobs
29. Bake and sell at school
30. Sell items you don't use
31. Pizza delivery jobs
32. Mow the Lawn
To Conclude this List of Online Jobs for Teens
I know this might seem like an intense list of ideas, but take a look at each one of them.
Try out the best that suits you, and you can probably convert one or two of them into a profitable side hustle.
Additionally, you can also check out your local newspaper for jobs openings suitable for teenagers.
Check out these helpful links below for other teenager jobs online;